Throughout the year, the Virtual School and Corporate Parenting arrange a wide variety of participation events and activities.
Find out more about some of the regular events we organise or take a look at our upcoming events. We may also arrange other events aside from these, and will let you know on the website, in our Virtual School newsletter, foster carer newsletter and by contacting carers directly.
Children in Care Council
The Children in Care Council (CiCC) is a group of young people between 7 and 18 years old, who are cared for by Leicestershire County Council. The CiCC gives children and young people in care a say about things that really matter in their lives and a chance to shap and influence the services they receive. The CiCC meets once a month. For details, please contact Corporate.Parenting@leics.gov.uk 
Beacon Voices
Beacon Voices is a choir open to children and young people aged 7-18 years old, who are in the care of Leicestershire County Council. The choir perform at the annual Celebration of Acheivement Awards Event and at their Christmas concert.
Rehearsals are every week during term time (sometimes more leading up to a big performance), usually on a Monday, 5-7pm. For details, please contact Corporate.Parenting@leics.gov.uk 
University experience days
At various times throughout the year, local universities offer a range of educational activities.
Experience Days at the University of Leicester (Years 5 and 6) and Loughborough University (Years 9 and 10).
Short Residential Visit at University of Leicester in June (Years 8 and 9). In 2017, this focussed on the importance of studying languages at GCSE and how this will help with jobs and further/higher education for young people. The children who attended were really inspired by this.
University Experience Summer School for young people aged 16-25 takes place over two days at the end of summer term, for those who want to experience university subjects and sample the social side of university life. This takes place at our three local universities; University of Leicester, Loughborough and De Montfort University.
Theatre trips
Often organised around set GCSE texts, students have the experience of seeing a live performance and will receive a book to support with their studies. We will usually go to a Christmas production too; in 2017 this was Scrooge at Curve Theatre.
Author events
Usually for younger children, these events give them the chance to meet a published author who will talk about the inspirations behind their stories and help them to develop their own characters and stories.
Music workshops
Giving students the opportunity to develop musical skills, compose, arrange and record their own songs and learn to play a musical instrument.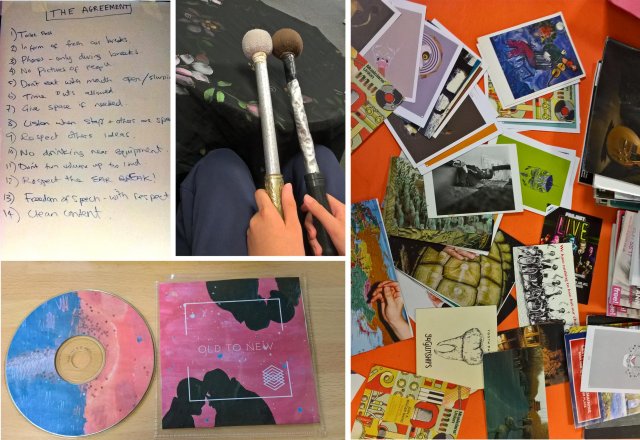 Tall Ships trip
This is a reward activity for young people at the end of Year 11 who have really tried hard at school and worked to the best of their ability. The trip is a five day residential spent on a catamaran, calling in at ports along the south coast of England and the Isle of Wight. As well have having great fun, students gain a Level One sailing qualification and get the chance to return the following year as a senior member.
Upcoming events
Yr. groups
Date
Event
Details
Years 11-13
21 November 2019

10am-1pm

Job fair - Welford Road Leicester Tigers Stadium
Meet potential employees and find out about job opportunities in different sectors, bring a copy of your CV may include CV writing and interview skills session.
Years 9-12
Tuesday 12 November 2019
Maths inspiration and Thinktank at Birmingham
Explore maths in a new way, and visiting a new city followed by a visit to Thinktank, Birmingham Science Museum.
Years 7 plus and for young people transitioned to year 7
7 December 2019
Glass works at Dishley Grange, Loughborough
For young people interested in the arts or wanting to get a hands-on experience of what it is like to work in a glass making studio. Get creative to make a working glass clock and develop your ASDAN award.
Year 7 plus
February 2020 (tbc)
Basic first aid (St Johns)
Develop your life skills by learning basic first aid and gain a qualification.
Year 8-13
24 January 2020

 

Curve Theatre: Perfect Score music conference
Job fair - opportunities in the music industry and an opportunity to see some live performances by professional musicians.
Year 5/6
March 2020 (tbc)
Primary University inspiration day
For primary-aged children to get a taste of university life.
Year 5-7
March 2020 (tbc)
Zoo handling and educational workshop
Meet the youth workers of virtual school, learn about different animals and get a hands-on experience of holding zoo animals.
Years 11 and up
April 2020 (tbc)
City Rooms Leicester - Job Fair
UK Careers fair for young people looking for part-time or full-time work, please bring a copy of your CV for potential employers to see.

 

Year 6-11
May 2020 (tbc)
Rag waste workshop
Recycle your Rag waste and develop something new and learn about the charity.
Years 6 and 7
June 2020 (tbc)
Prepare for year 7 day at New Leaf Triangle
Meet the Virtual School youth workers, prepare for your move to a new school and enjoy some time in peaceful location exploring the woods, arts and crafts and animal care.
Years 8-9
June 2020 (tbc)
University residentialDate
Get a taste of university life, and experience different subject areas.
Years 11/12
May 2020 (tbc)
Tall Ships briefing with young people and carers
Opportunity to meet staff and other young people attending the trip, kit lists and more.

 

Years 11/12
6 - 10 July 2020

 

Tall Ships residential trip
A once in a lifetime experience to reward young people for educational engagement, effort or attendance in KS4. Young people will sail along the south coast and have the chance to gain RYA Start Yachting award level 1 / 2
Years 11-13
July/August 2020
Recruitments for National Citizenship Service-runs over the summer for four weeks.
An exciting opportunity to meet, experience glamping, get a taste of university life, followed by community projects and a celebration event.
Year 3-6
August 2020 (tbc)
Playscheme at Beaumanor Hall
Team games, sports and arts and craft week.
Year 11 plus
Friday 21 August 2020 10am-2pm (tbc)
Curve Job fair
UK Careers fair -ideally for young people looking for part-time or full-time work, please bring a copy of your CV with for potential employers to see.
Top of page