It's another beautiful day to be sailing.
The group had bacon butties for breakfast made by a few in the group.
After breakfast the group sat down to learn about things like bearings, depth, low tide and what the different colors mean on the map when route planning. We are heading off to Poole today and will have a longer sail.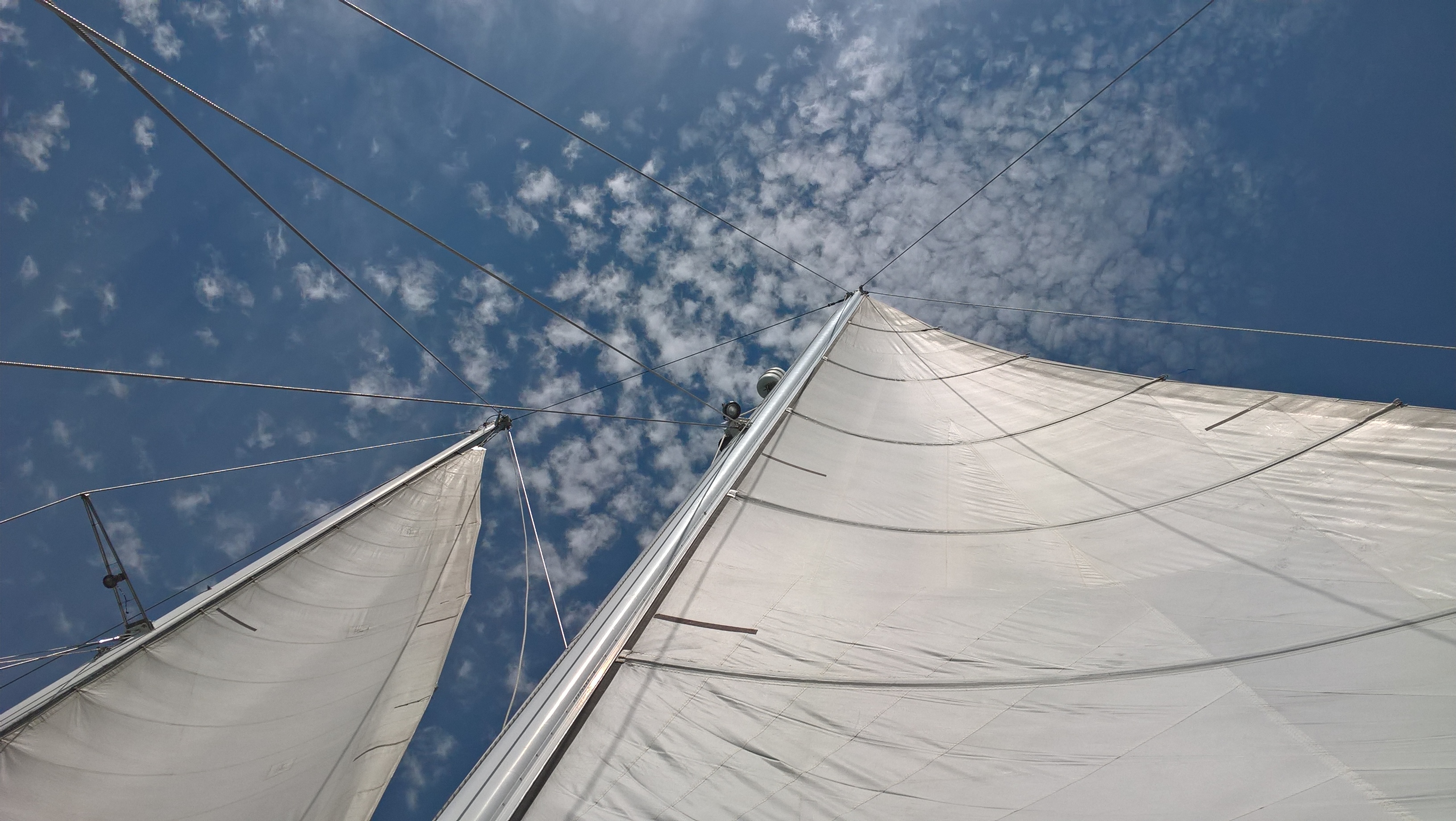 Before setting off the group worked on the Slipper lines to get ready to move off. Then all the sails went up as we passed Seven Needles on our way to Poole.
After a couple of hours of sailing and passing Harry Redknapp's house we arrived at Poole, being famous its most natural harbours.  Following lots of conversation with one young person about RAF opportunities and their interest in wanting to pursue pilot training after A levels, the group worked together to moor in the boat followed by some crabbing by the quay and fish and chips for tea.
Top of page